First-In-Class eCommerce
We work with our partners based on their specific needs, providing everything from complete management of their online business to a model where we share responsibilities with our partner. As a general rule, the more engaged our partner is, the more we succeed.
We provide any or all of the services below in managing the online business:

Migration of Customer, Sales and Product Data
Website Design
Catalogue Management
General Graphic Design
Creation and Management of Promotions
Email List Development
Email Marketing Services
Email List Management
Rewards Program and Gift Cards (online-only or integrated POS solution)
Report Generation
Analytics Support
Affiliate Sales Platform
CC Billing
Branded International Fulfilment
Branded Customer Service
SEO Optimization
AI-based SEM Optimization
Alternate Traffic Development Consulting
More Than Just 'a Store': Our eCommerce Business Platform
While we certainly pride ourselves on delivering first-in-class eCommerce technology and services, we are, more profoundly, a technology layer that connects markets and facilitates transactions. Being part of our platform goes beyond taking advantage of industry-leading Oracle commerce technology, it positions your company to leverage unique access to markets, deliver product quickly and globally, and improve understanding of consumer interests and behavior.
Innov8 Solutions is not just an online store solution—we are a sales and marketing solution. In addition, our market ecosystem provides critical customer data, competitive and flexible product sourcing for retailers, and enables rapid global drop-shipping through our relationships with distributors. By moving to our platform, businesses have not only increased online sales, they've forged powerful new strategic relationships. For example, some manufacturers are working with our retail partners to create in-store promotions that extend to the online store, where customers tend to have higher order values and larger life-time-value due to the broader selection. Even the approach to in-store 'spiffing' has been expanded to embrace and acknowledge the value of online sales. Hence, migrating your company's eCommerce to our platform enables you to tap into the network of relationships and commerce available only on this platform.
When a manufacturer migrates to our platform, their entire line becomes available to the various retail partners on our platform. As a result, our retailers are re-evaluating not only their online catalogs but their in-store product selections based on the new opportunities opened up by the platform. Retailers who previously had only limited selections of lines due to either limited in-store selections or limited supplies at their distributors now have the complete selection for sale. The positive result has inspired retailers to explore the use of more expansive in-store displays and deploy in-store tablets tied to their online offering to augment limited available inventory. In short, our platform facilitates an efficient dialog between retailers and manufacturers around marketing and promotions.
The global nature of eCommerce requires that we enable rapid fulfillment of orders internationally. Our flexible drop-shipping engine allows us to integrate fulfillment centers around the world to ensure orders are fulfilled quickly and efficiently or, alternatively, use preferred distributors where appropriate.
Our commerce platform is integrated with a variety of major US distributors. This enables a number of factors critical to capturing online sales: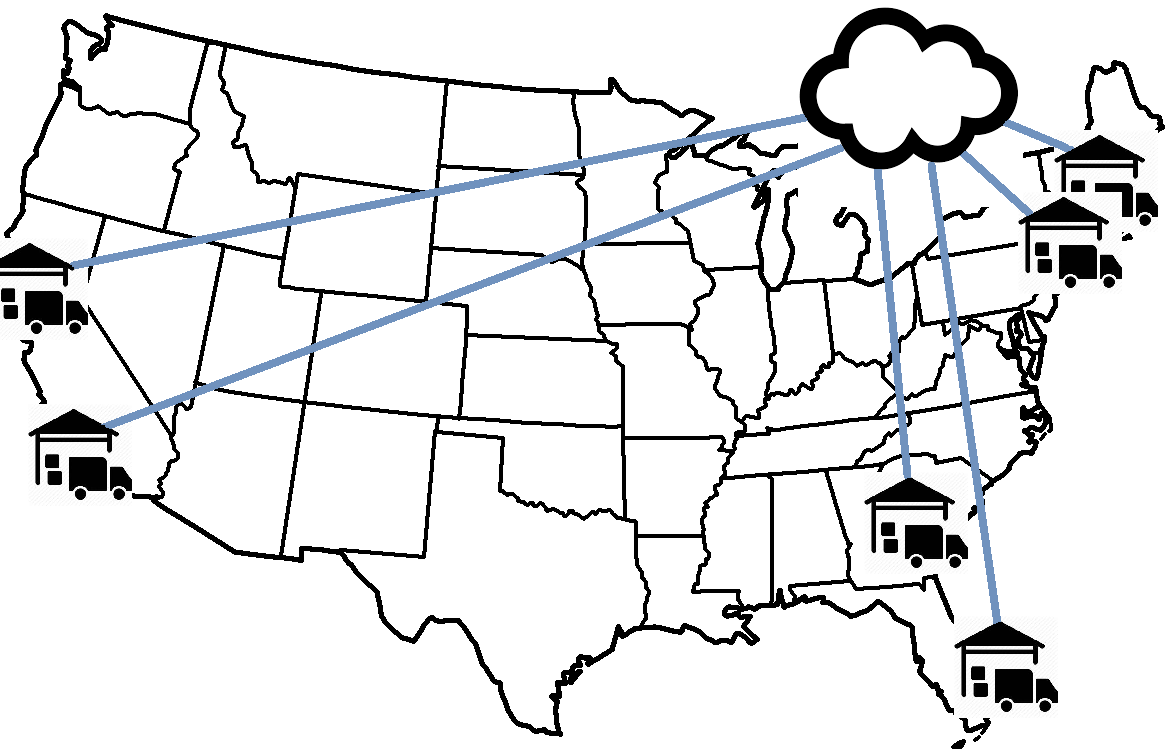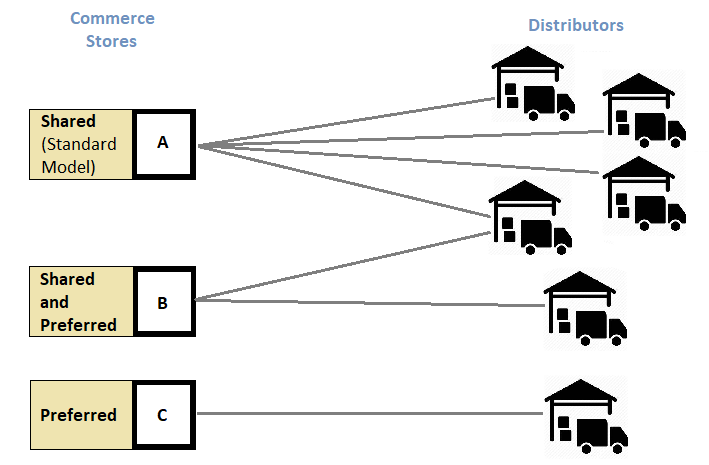 Our platform also allows us to integrate a shopping cart into an existing online corporate branding site. This enables the manufacturer to remain focussed on and in control of messaging while we manage the entire eCommerce effort. On a related note, one aspect of success is important to emphasize: while we have very experienced designers in-house, when managing brands with a strong aesthetic and refined brand, we work best with assets provided by the manufacturer.
Time to Market
Although migration time to our platform varies depending on the level of store customization and the ease/complexity of data migration, we are generally able to have a highly customized store live within a month or two of signing a contract. After reviewing your needs in detail, we will propose a migration plan based on your requirements.